DIGITAL TRANSFORMATION
Lead the UX/design initiative for company wide digital transformation for web and app. Main responsibilities included defining and designing the experience of how consumer and enterprise user interact and navigate the website, strategize the phase out shift from old design to new design, designing and defining standardized templates which can be reused. 
Conduct A/B testing and multi-variant testing to see which design has the highest success rate and clicks. Identify experience issues via qualitative user testing prior to going live. Worked with C-suite leader and brand to define and accommodate their requirements. Manage team deliverables and output using agile methodology.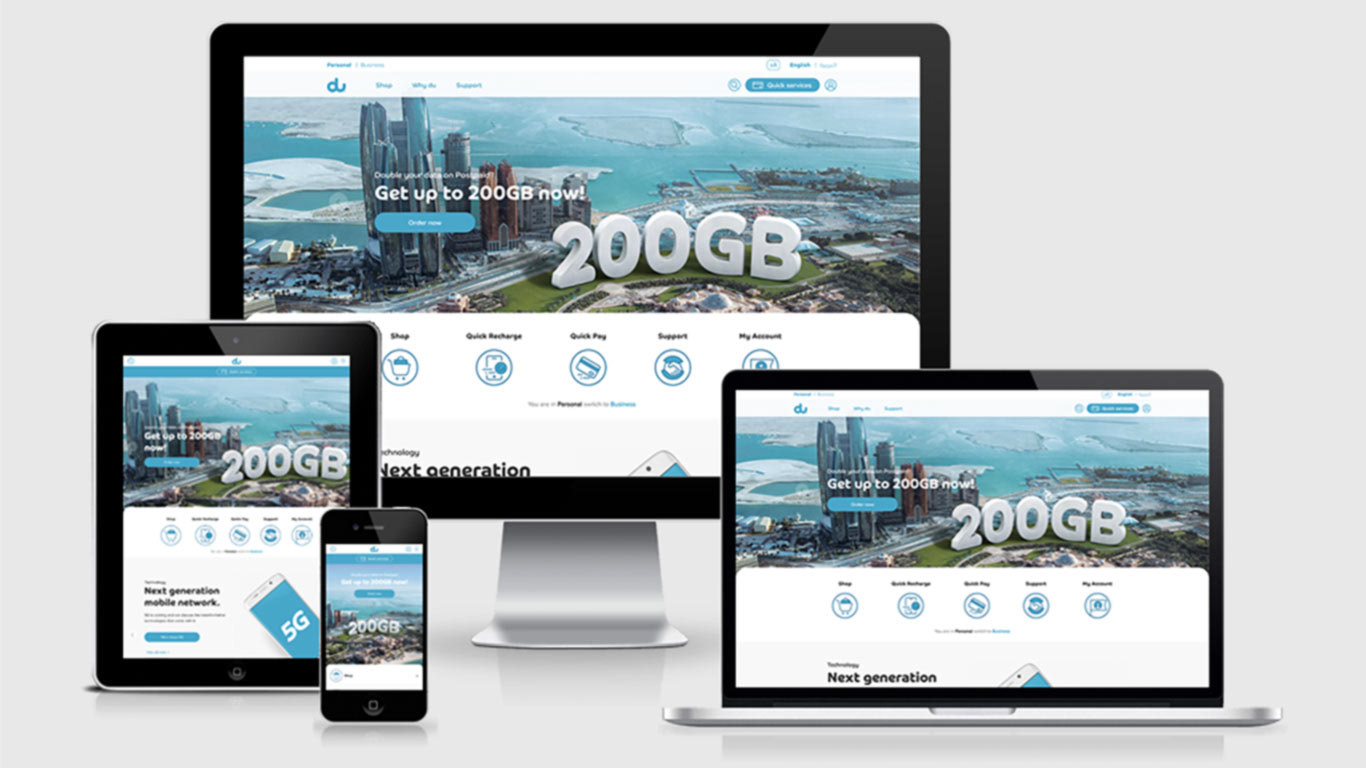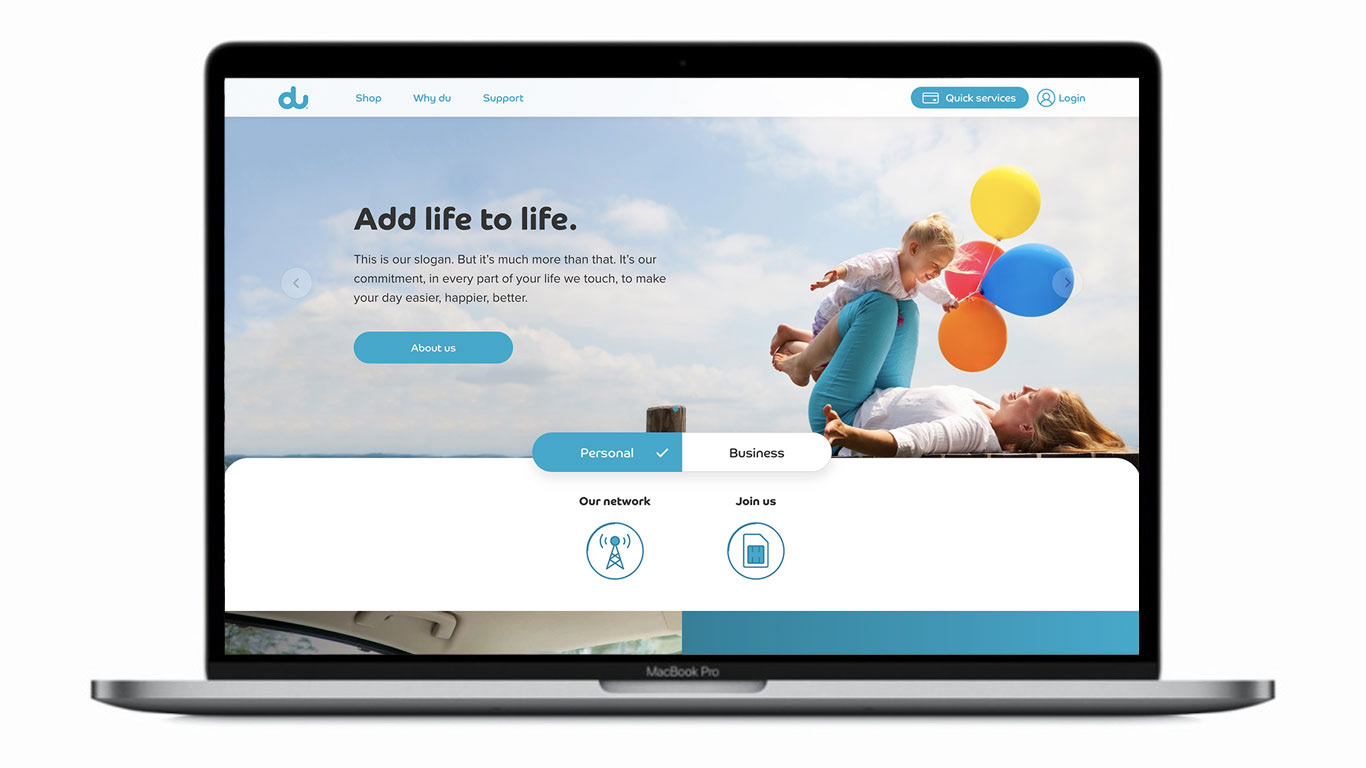 CUSTOMER EXPERIENCE JOURNEY MAPPING
Worked with our partner agency, kicked off du digital transformation by interviewing existing du customers and defining a customer journey map. No transformation is complete without first understanding the existing issues. 
We wanted to understand what our customers think of our current online experience, what are their online needs, their concerns, and see where we, as a company were falling short in our promise. During these sessions we identified several areas where we could improve, and the opportunities where we could grow.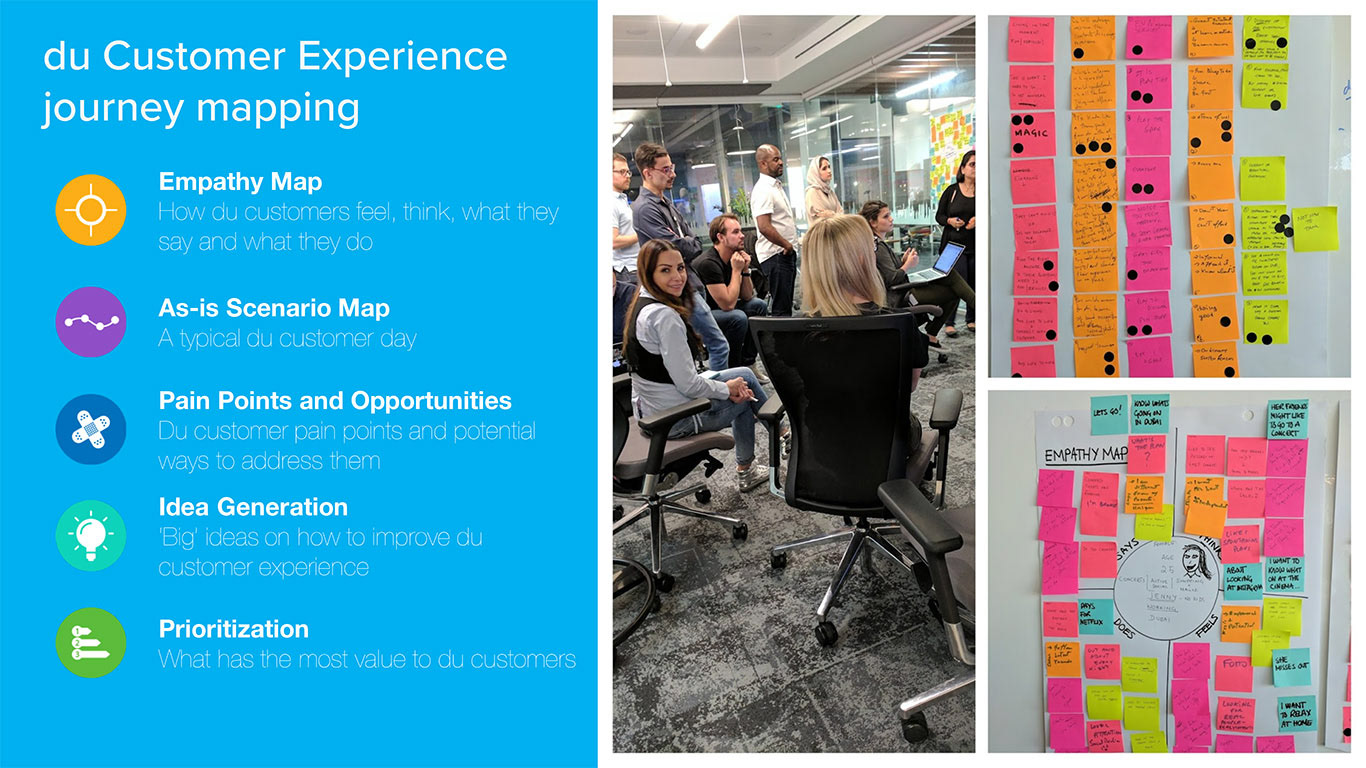 DESIGNING DU
E-SHOP EXPERIENCE
Lead the UX in designing and defining a complete new online shopping experience for consumer and enterprise segment. The services included buying mobile device, plans, fixed services, up-selling, managed services etc.  
Main responsibilities included defining the experience, flows, user journey's. Special focus was given to reducing the number of steps required to complete the journey for existing and new customers. Identify experience issues via qualitative user testing prior to going live.
Worked with C-suite leader, multiple segments, product owners, vendors in various parts of the world to get sign-off, challenged key stakeholders to get the best experience, technically challenged the tech team to implement new robust solutions and arrive at a win-win solution