PLAY FORWARD
PlayForward is a series of interactive evidence-based video game interventions that focus on topics such as risk-taking, HIV/STIs, smoking, cancer, and heart disease prevention in young adolescents. 
Designed by Schell Games, for Yale University. I was the game designer working with the lead designer on defining the UX and the game play. Conduct user test and maintain the documentation.
ELECTRIC RACER
A 2 player game that kids play with their parents. The games helps kids enhance their reading skills with focus on phonics. The game is directed towards kids age 6-9. 
I played multiple roles in this project. I was the Game designer, producer, sound designer and the 3D modeler. We worked with the company management team and CMU faculty to define the requirements, planed user testing, provided recommendation and managed the deliverables.The game was launched on The Electric Company's website in 2011.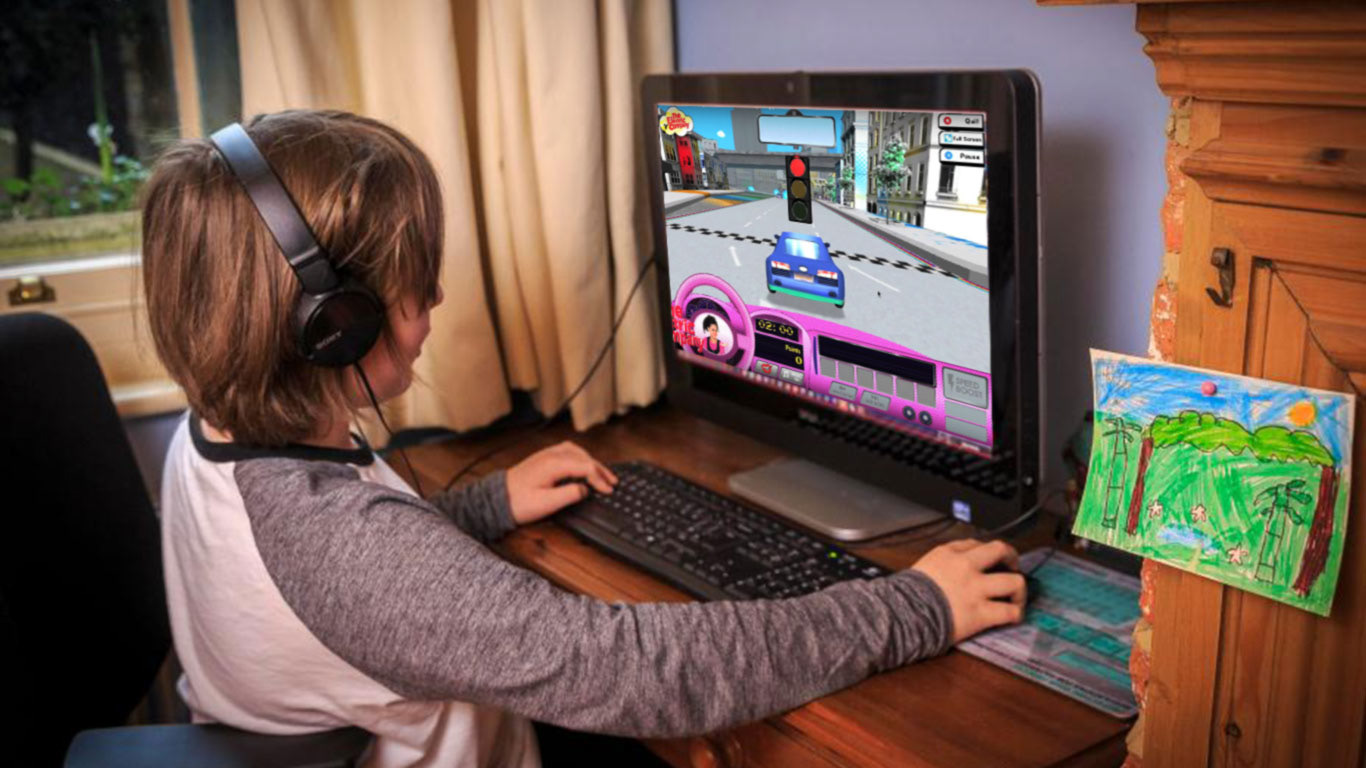 HOME LEARNING LAUNCHPAD
Computers for Youth provides free computers to underprivileged kids in the U.S. The computers come installed with several educational games which focuses on topics such as science, match, history art etc. The company needed an easy to use interface which could cluster games belonging to specific categories. The interface had to be easy to use for kids, had to work on primitive machines and had to dynamic so the company could update the list of games frequently.   
Conceptualized and designed the UX / UI for the application. Worked with the developer to specify requirements. Successfully deployed on more than 10,000 machines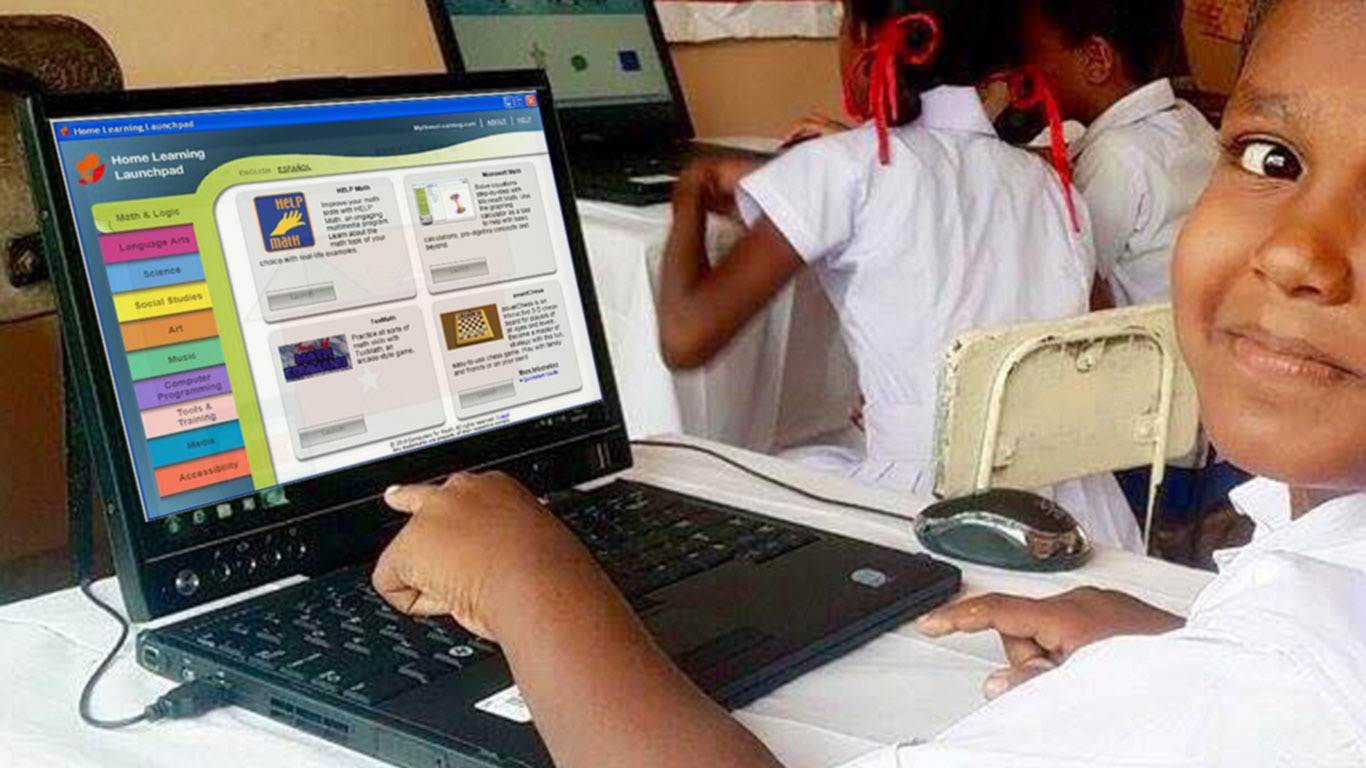 IMMERSIVE VISION
This was a research project for "Lockheed Martin" who wanted to understand the benefits of stereoscopic 3D and if viewing large amount of data in stereoscopic 3D makes it easier to understand. We used IMDB's data base and used multiple actors filmography to conduct our research 
Designed UI and UX for a state of the art project. Conducted user testing, analyzed the data gather and finally submitted a report explaining our findings.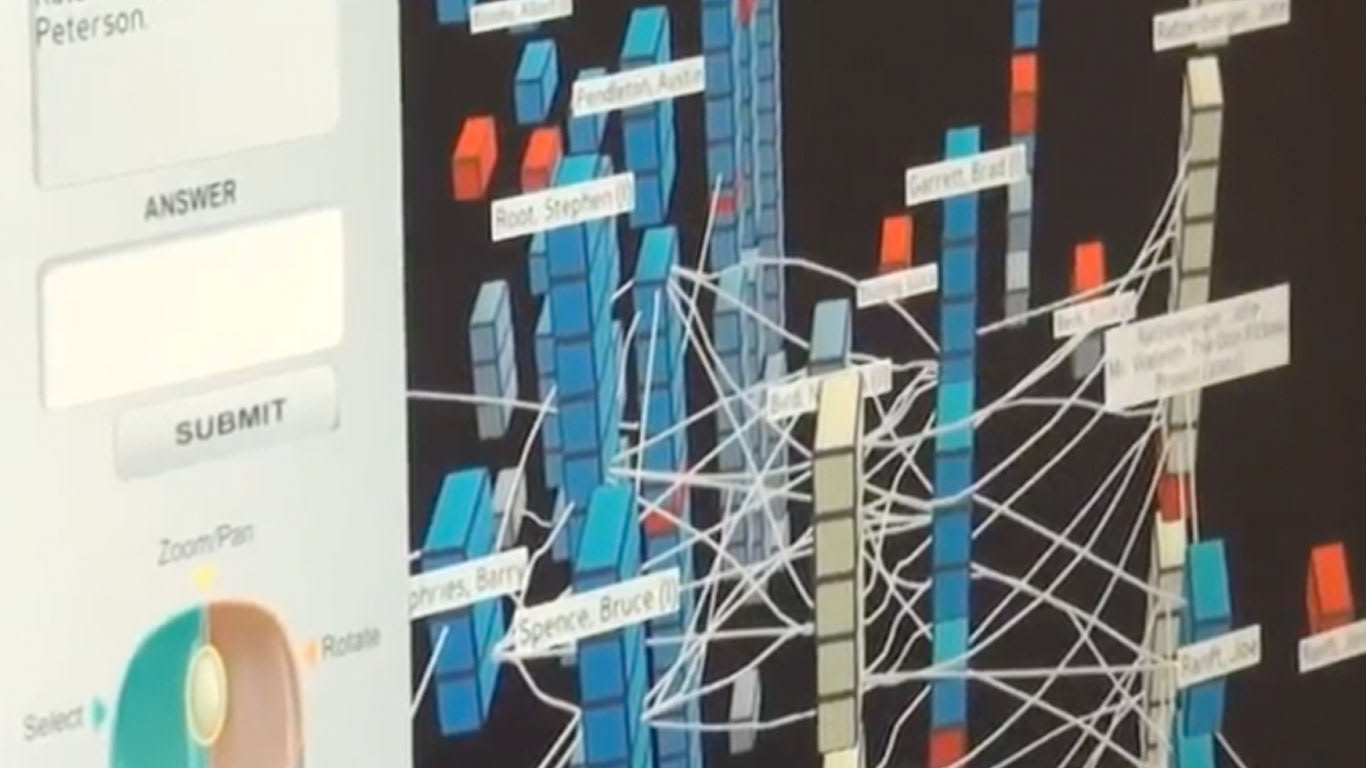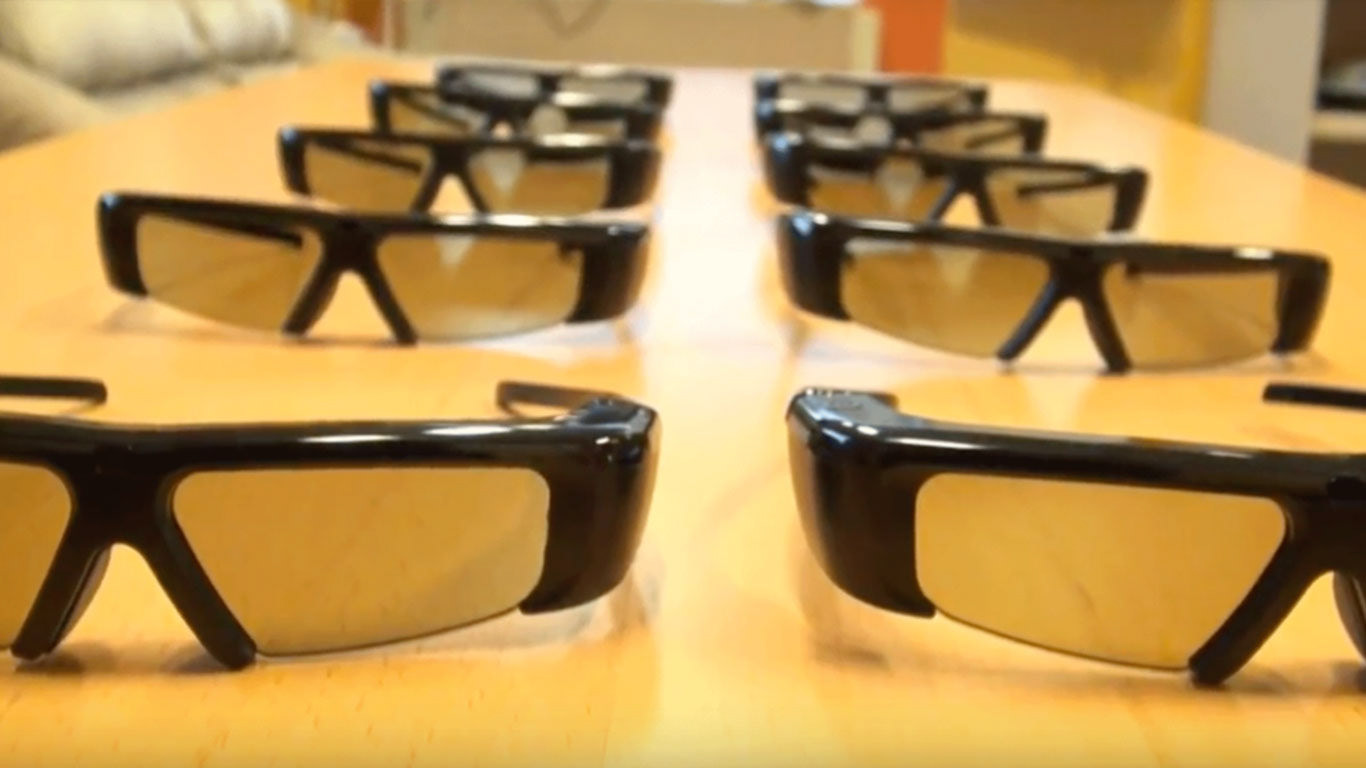 PANCREATIC CANCER
An e-learning module to help people and patient understand the basics of what is a pancreas, what is pancreatic cancer, why it happens and what are the possible treatments.
Conceptualized, designed and developed module, wrote the script and edited the sound. The video has +400K views on You Tube.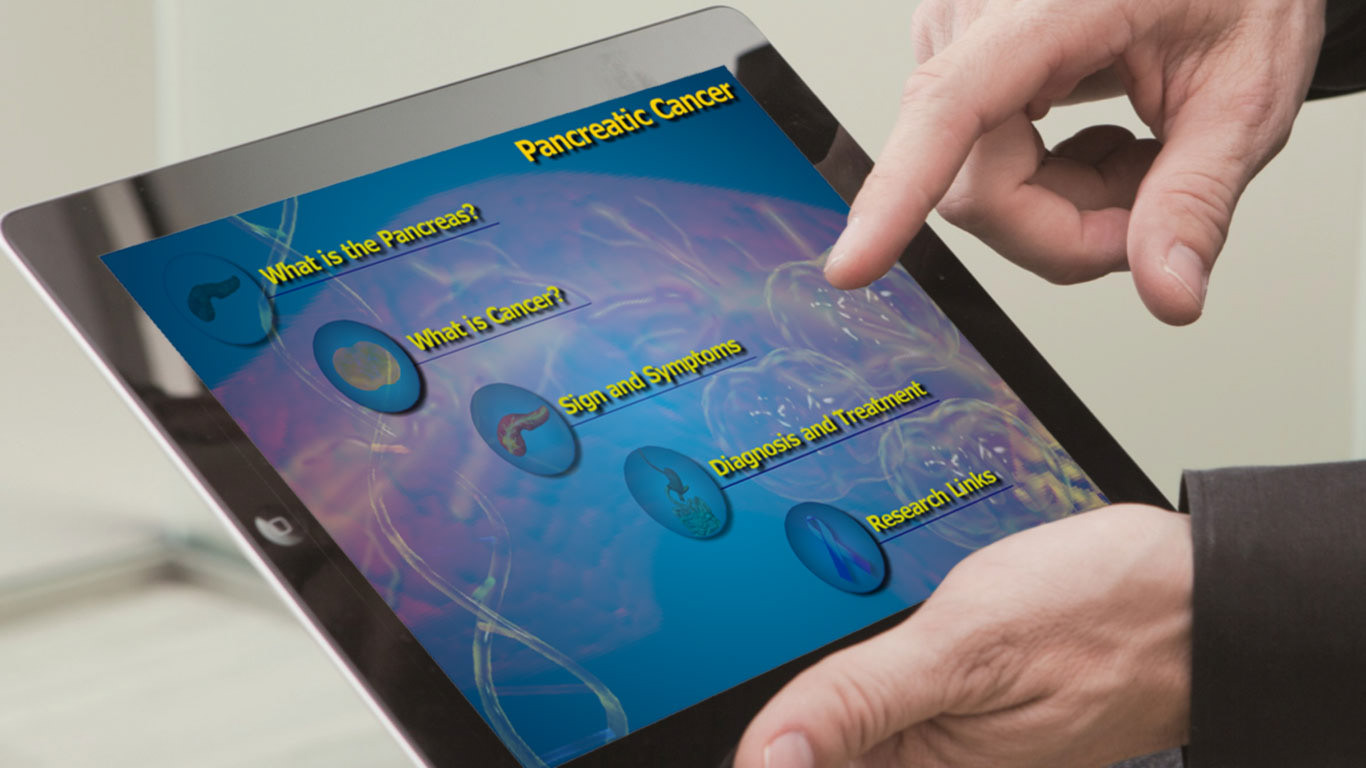 GASTRIC BYPASS
An e-learning module, designed to help obese people who were planning to have gastric bypass surgery, understand how the surgery is performed. 
Witnessed and documented a live Gastric Bypass surgery and recreated it in 3d. Designed the UI and edited the sound